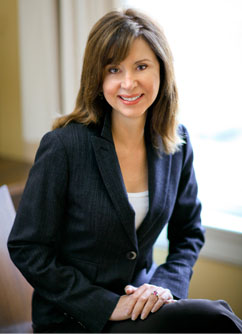 Questions
and Answers
With Our Founder
Lydia Graham
What got you into this business in the first place?
A moment of insanity? No seriously, the adrenaline rush that comes from creating great work for clients. It's demanding and requires honing a combination of so many skills like critical thinking and creativity. I have a passion for storytelling, which we get to do every day.  Also, it indulges my sense of adventure and curiosity — about different industries, people, products, places and technologies. There's never a dull moment here. In fact, some days, that might be nice.
Who was a big influence in your career?
Actually, my mother. She was artistic, intelligent and a Ph.D. in English literature with a specialty in Shakespeare. Our home was filled with books. Thanks to her, I was exposed to great thinkers early and developed an inquisitive passion for life-long learning and creativity.
What was "your finest moment," the thing you're most proud of?
I am sure it is ahead of me. While I draw on the past, I live in the present and am excited about the future — it keeps me young at heart.
Do you have a method for coming up with ideas and solutions for clients?
Yes, our Original Thinking® process. It's time-tested and it works. Be sure to check out that page in the Our Approach section of our website.
If you had to live on a desert island, what would you miss most?
Family and friends. Big cities and countryside, being connected to the world. Access to personal technology. Even though at times, I must admit, I hate being too wired.
Is there any food that helps you think more creatively?
Chocolate―what else?
Who's your favorite sports team?
The underdog.
What frustrates you the most?
Laziness, lack of manners and inept customer/client service. 
What's your favorite TV program?  And your least favorite?
Mad Men. Those guys (more than the women) had a good life. Everything was so slow in communications then. I mean, who has three-martini lunches anymore? Californication, on the other hand, grates on my nerves. The lead character is just so pathetic: an artistic type that just can't get his life together — a tired stereotype. It exports a bad image of California (hated seeing a huge billboard in NYC recently).
What do you do for a good time when you're not working?
Travel & film, trips to the country or mindless strolls in the city, hikes, yoga and workouts. Reading — I'm a perpetual student. Healthy cooking.
Who is your ideal client?
Regardless of their industry, clients who have a clear vision about their business and where they want it to go. Those who value our contribution as a strategic partner and believe in the power and impact of well-executed communications and public relations programs.
What does your organization look for when recruiting talent?
Our ideal candidate demonstrates a strong and dedicated work ethic, is a great communicator, and can multitask while still thinking strategically and creatively under pressure. Our team-oriented culture requires a collaborative attitude and willingness to "pitch in" as well as a desire to mentor junior team members. Attitudes aren't embraced here. I always say if I don't have one, no one else is entitled. We work hard, so a great sense of humor and flexibility don't hurt either. 
While our work demands big-picture thinking, an eye for detail is also key, as the devil lies in the details. Since we are a multi-specialist agency working for clients in several industries nationally and even internationally, we seek candidates who enjoy a challenge and a diversified client base and have expertise in at least two of our practice areas. For more, check out What Drives Us.